Are you sick of my book posts yet? Well tough luck I got one more. 😉
It is no surprise that I am a book lover and daily reader. When Erin from TexErin-In-Sydneyland posted about her Facebook Group Challenge I was interested. I was able to use my Goodreads to-read list for most of the books so that made me happy, gives me an excuse to start tackling the 450+ books on my list. If you want to read the rules click here. There is still time to join in.
The challenge will run from July 1, 2015, to October 31, 2015. No books that are started before 12 a.m. on July 1 or finished after 11:59 p.m. on October 31 will count. These are the books I chose for each category. Each photo and book title will take you to the Goodreads info page, where the blurbs were captured.
– 5 points: Read a book, any book that is at least 200 pages long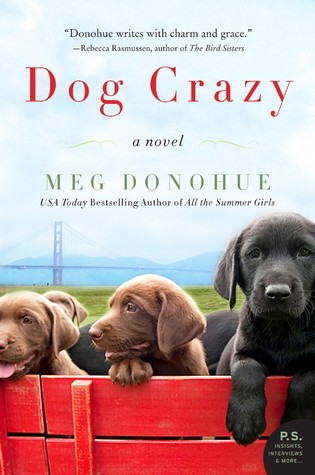 Dog Crazy: A Novel of Love Lost and Found – Meg Donohue
As a pet bereavement counselor, Maggie Brennan uses a combination of empathy, insight, and humor to help patients cope with the anguish of losing their beloved four-legged friends. Though she has a gift for guiding others through difficult situations, Maggie has major troubles of her own that threaten the success of her counseling practice and her volunteer work with a dog rescue organization.
Everything changes when a distraught woman shows up at Maggie's office and claims that her dog has been stolen. Searching the streets of San Francisco for the missing pooch, Maggie finds herself entangled in a mystery that forces her to finally face her biggest fear-and to open her heart to new love.
– 10 points: Read a book with one of the following words in the title: "girl(s)", "boy(s)", "woman (women)", or "man (men)".
The Forgotten Girls (Book #1 in The Suburban Murder Series) – Alexa Steele
Bella DeFranco is one of the Bronx's top SVU detectives. At only 37, she disarms everyone with her stunning good looks, yet she is as tough as most men—and a lot smarter, too. Yet when is summoned to Greenvale, she finds herself getting lost in a case that even she can't comprehend. She stumbles into a land of secrets, a place where husbands hide their pasts from their wives, where friends are not what they seem, and where no one wants to know too much. As she digs deeper into layers of suburban dysfunction, she comes to learn that, behind all the fake smiles, there is a subtle violence–rivaling even her crime-ridden streets of the Bronx.
With a killer on the loose, time running out, and a new partner who never recovered from his washed-up alcoholic days, the odds are stacked against Bella. She is determined, though, to save these girls, whatever the cost. Yet as she gets close, the depth of psychosis she discovers shocks even her….
– 10 points: Read a book with a three word title.
The Leisure Seeker – by Michael Zadoorian
John and Ella Robina have shared a wonderful life for more than fifty years. Now in their eighties, Ella suffers from cancer and has chosen to stop treatment. John has Alzheimer's. Yearning for one last adventure, the self-proclaimed "down-on-their-luck geezers" kidnap themselves from the adult children and doctors who seem to run their lives to steal away from their home in suburban Detroit on a forbidden vacation of rediscovery.
With Ella as his vigilant copilot, John steers their '78 Leisure Seeker RV along the forgotten roads of Route 66 toward Disneyland in search of a past they're having a damned hard time remembering. Yet Ella is determined to prove that, when it comes to life, a person can go back for seconds—sneak a little extra time, grab a small portion more—even when everyone says you can't.
– 15 points: Read a book with a number in the title (not the book number in a series, but an actual number in the title).
Trust No One – by Paul Cleave **This is on my other list two, score for this one fitting two categories.
Jerry Grey is known to most of the world by his crime writing pseudonym, Henry Cutter-a name that has been keeping readers at the edge of their seats for more than a decade. Recently diagnosed with early onset Alzheimer's at the age of forty-nine, Jerry's crime writing days are coming to an end. His twelve books tell stories of brutal murders committed by bad men, of a world out of balance, of victims finding the darkest forms of justice. As his dementia begins to break down the wall between his life and the lives of the characters he has created, Jerry confesses his worst secret: The stories are real. He knows this because he committed the crimes. Those close to him, including the nurses at the care home where he now lives, insist that it is all in his head, that his memory is being toyed with and manipulated by his unfortunate disease. But if that were true, then why are so many bad things happening? Why are people dying?
– 20 points: Take the first letter of your last name…The title of your book should begin with that letter.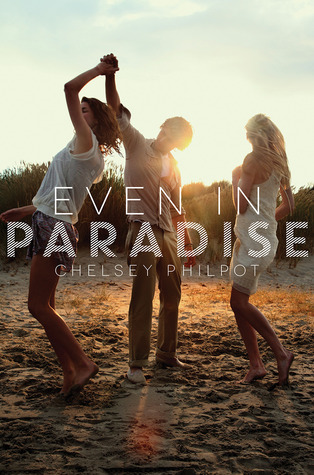 Even in Paradise – by Chelsey Philpot
When Julia Buchanan enrolls at St. Anne's at the beginning of junior year, Charlotte Ryder already knows all about the former senator's daughter. Most people do… or think they do.
Charlotte certainly never expects she'll be Julia's friend. But almost immediately, she is drawn into the larger than-life-new girl's world—a world of midnight rendezvous, dazzling parties, palatial vacation homes, and fizzy champagne cocktails. And then Charlotte meets, and begins falling for, Julia's handsome older brother, Sebastian.
But behind her self-assured smiles and toasts to the future, Charlotte soon realizes that Julia is still suffering from a tragedy. A tragedy that the Buchanan family has kept hidden… until now.
– 20 points: Read a book set in any country in Latin America.
Simply Delicioso: A Collection of Everyday Recipes with a Latin Twist – by Ingrid Hoffmann
From Food Network and Galavision/Univision cooking star Ingrid Hoffmann comes a fresh, vibrant cookbook full of simple recipes with a Latin twist. Using bold, bright flavors, Ingrid brings her lively, modern take on classic cuisine to the everyday kitchen, turning any meal into a fiesta.
Combining ingredients you know with fresh, exciting flavors that will make your taste buds dance, Ingrid's fast and easy recipes will have you, your family, and your guests living la vida delicioso in no time! Spice up any table with colorful, quick dishes like:
– Rum Chica Rum Chicken
– Caribbean Salmon with Mango-Veggie Salsa and Guava Barbecue Sauce
– Easy Breezy Coconut Ceviche
– Latina Lasagna
– Golden Sunshine Quinoa Salad
– 25 points: Read a book by any of the female authors featured in this article by Time magazine: These are the 21 Female Authors You Should Be Reading. (Girl Power!) http://time.com/63548/goldfinch-female-authors-reading/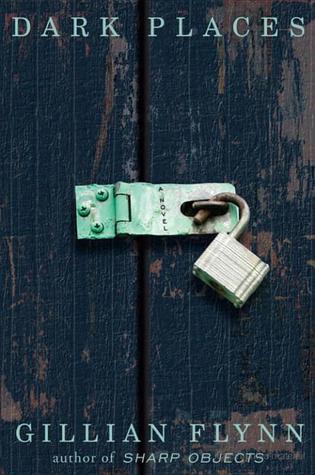 Dark Places – by Gillian Flynn
Libby Day was just seven years old when her evidence put her fifteen-year-old brother behind bars.
Since then, she has been drifting. But when she is contacted by a group who are convinced of Ben's innocence, Libby starts to ask questions she never dared to before. Was the voice she heard her brother's? Ben was a misfit in their small town, but was he capable of murder? Are there secrets to uncover at the family farm or is Libby deluding herself because she wants her brother back?
She begins to realise that everyone in her family had something to hide that day… especially Ben. Now, twenty-four years later, the truth is going to be even harder to find.
Who did massacre the Day family?
– 30 points: Read a book of short stories (any genre, just make sure it is 200 pages in total). (submitted by Meredith)
Jack Kerouac and Allen Ginsberg: The Letters – by Jack Kerouac, Allen Ginsberg, Bill Morgan
Writers and cultural icons Jack Kerouac and Allen Ginsberg are the most celebrated names of the Beat Generation, linked together not only by their shared artistic sensibility but also by a deep and abiding friend­ship, one that colored their lives and greatly influenced their writing. Editors Bill Morgan and David Stanford shed new light on this intimate and influential friendship in this fascinating exchange of letters between Kerouac and Ginsberg, two thirds of which have never been published before. Commencing in 1944 while Ginsberg was a student at Columbia University and continuing until shortly before Kerouac's death in 1969, the two hundred letters included in this book provide astonishing insight into their lives and their writing. While not always in agreement, Ginsberg and Kerouac inspired each other spiritually and creatively, and their letters became a vital workshop for their art. Vivid, engaging, and enthralling,Jack Kerouac and Allen Ginsberg: The Letters provides an unparalleled portrait of the two men who led the cultural and artistic movement that defined their generation.
– 30 points: Read a book that was a Newberry Award winner (medal winner or honor book). (submitted by Nikki E.) http://www.ala.org/alsc/awardsgrants/bookmedia/newberymedal/newberyhonors/newberymedal
When You Reach Me – by Rebecca Stead
Four mysterious letters change Miranda's world forever.
By sixth grade, Miranda and her best friend, Sal, know how to navigate their New York City neighborhood. They know where it's safe to go, like the local grocery store, and they know whom to avoid, like the crazy guy on the corner.
But things start to unravel. Sal gets punched by a new kid for what seems like no reason, and he shuts Miranda out of his life. The apartment key that Miranda's mom keeps hidden for emergencies is stolen. And then Miranda finds a mysterious note scrawled on a tiny slip of paper:
I am coming to save your friend's life, and my own.
I must ask two favors. First, you must write me a letter.
– 35 points: Read a banned/challenged book from the list provided on the following link by the American Library Association (submitted by Amanda); Frequently Challenged Books from the 21stCentury = http://www.ala.org/bbooks/frequentlychallengedbooks/top10
A Stolen Life –
Jaycee Dugard
In the summer of 1991 I was a normal kid. I did normal things. I had friends and a mother who loved me. I was just like you. Until the day my life was stolen.
For eighteen years I was a prisoner. I was an object for someone to use and abuse.
For eighteen years I was not allowed to speak my own name. I became a mother and was forced to be a sister. For eighteen years I survived an impossible situation.
On August 26, 2009, I took my name back. My name is Jaycee Lee Dugard. I don't think of myself as a victim. I survived.
Have you participated in a Book Challenge before?
Did you finish the challenge?
Any books above you are interested in reading?