I may have joined one too many reading challenges this summer, but it will help to motivate me to finish some of the books on my ever growing list of books to read. When Kay and Kristen joined forces for a pretty simple list of categories I figures it was worth a go. Each photo and book title links to the Goodreads summary page, portions provided in italics below each book.
Some basic rules:
The challenge will run from June 21, 2015 until September 21, 2015.
You are allowed 2 rereads for this challenge in order to be considered for the prizes.
All books must be 200 pages in length. If you are listening to your books, be sure that it complies accordingly.
The first 3 categories are mandatory. But if you do not like one or two of the other 7 categories, you can skip it and replace it with one of their book club picks!
My book picks!!
A YA book
Faking Perfect by Rebecca Phillips
When Lexi Shaw seduced Oakfield High's resident bad boy Tyler Flynn at the beginning of senior year, he seemed perfectly okay with her rules:
1. Avoid her at school.
2. Keep his mouth shut about what they do together.
3. Never tease her about her friend (and unrequited crush) Ben.
Because with his integrity and values and golden boy looks, Ben can never find out about what she's been doing behind closed doors with Tyler. Or that her mom's too busy drinking and chasing losers to pay the bills. Or that Lexi's dad hasn't been a part of her life for the last thirteen years. But with Tyler suddenly breaking the rules, Ben asking her out, and her dad back in the picture, how long will she be able to go on faking perfect?
Non US Author
The Last Letter from Your Lover – by Jojo Moyes
It is 1960. When Jennifer Stirling wakes up in the hospital, she can remember nothing-not the tragic car accident that put her there, not her husband, not even who she is. She feels like a stranger in her own life until she stumbles upon an impassioned letter, signed simply "B", asking her to leave her husband.
Years later, in 2003, a journalist named Ellie discovers the same enigmatic letter in a forgotten file in her newspaper's archives. She becomes obsessed by the story and hopeful that it can resurrect her faltering career. Perhaps if these lovers had a happy ending she will find one to her own complicated love life, too. Ellie's search will rewrite history and help her see the truth about her own modern romance.
A book that was recommended by a blogger (or instagrammer / you-tuber / goodreads-er)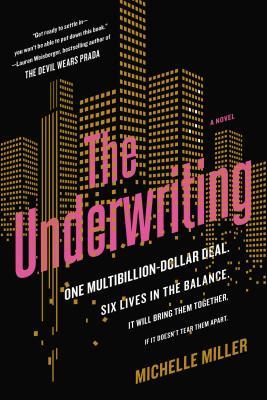 The Underwriting recommended by Biana on her Summer Reading List
The Social Network meets The Wolf of Wall Street in The Underwriting, as it takes you behind closed doors into a post-recession world of sex scandals, power plays, and underhanded dealings.
Todd Kent is young, hot, and on his way to the top of Wall Street when the eccentric founder of Hook, the popular new dating app, handpicks him to lead its IPO. Given just two months to pull it off, Todd and his investment banking team—brainy Neha, party-boy Beau, and old college flame Tara Taylor—race to close the $14 billion deal of the decade. It's the chance of a lifetime for Tara, too, who sees her opportunity to break through the glass ceiling and justify six years of sacrifices for her career.
A book that has been on your TBR list for a year or more
Rose-Ellen ("Zell") Carmichael Roy wears her late husband Nick's camouflage apron even when she's not in the kitchen. That's her widow style.
It's been over a year since Nick died tragically during a post-Katrina relief mission in New Orleans. Long enough, according to the grief pamphlets, to have begun to move on with her life. But Zell is still unable to enter her attic, which is full of Nick memories. She hasn't even turned on her oven because cooking was Nick's chore. That is, until she decides to enter the first annual Desserts that Warm the Soul baking contest, hoping to donate the grand prize to Katrina survivors in Nick's memory.
Meanwhile, Zell's nine-year-old neighbor, Ingrid Knox, is learning to cope with the loneliness of growing up without a mother. With an imagination as big as her heart, Ingrid treasures her doting father but begins to plot how she will meet the woman who abandoned her so many years ago. When an embarrassing baking mishap brings Zell and Ingrid together, they form an unlikely friendship that will alter both of their lives forever. Together, and with the help of a lively and loveable cast of friends and family, Zell and Ingrid embark on winning the Desserts that Warm the Soul contest – and learn that through the many sorrows and joys of life, with a little bit of flour and a pinch of love, anything is possible.
A book with a kickass female character
Lucy Kincaid –
Best Laid Plans (Lucy Kincaid #9)

by

Allison Brennan
I've read the other eight books in this series and Lucy is rough around the edge but a kickass person who has overcome a lot. IT's not actually due to be published until August 5th so I have time to read the other books.
Newly minted FBI Agent Lucy Kincaid is settling into her job in San Antonio, Texas, when the corpse of Harper Worthington, the husband of a sitting congresswoman, is found naked in a motel on the wrong side of town. It's up to Lucy to locate the last person to see him alive: a teenage prostitute who seems to have vanished into thin air.
When forensics determines that Harper was poisoned, Lucy and her new by-the-book partner dig deep into his life to find out who might want him dead. Why did Harper lie to his wife and his staff? Was he involved in an illicit affair? Embezzling money? Laundering money for a drug cartel? Or was he simply a pawn in someone else's dangerous game?
A book that is or will be a movie (or TV show)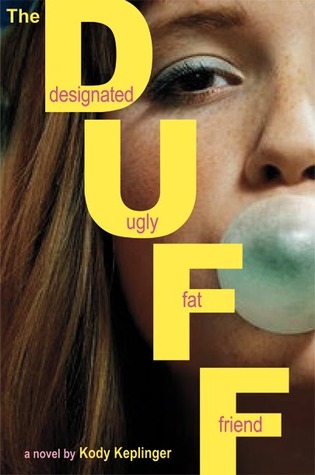 The DUFF: Designated Ugly Fat Friend by Kody Keplinger
Seventeen-year-old Bianca Piper is cynical and loyal, and she doesn't think she's the prettiest of her friends by a long shot. She's also way too smart to fall for the charms of man-slut and slimy school hottie Wesley Rush. In fact, Bianca hates him. And when he nicknames her "the Duff," she throws her Coke in his face.
But things aren't so great at home right now, and Bianca is desperate for a distraction. She ends up kissing Wesley. Worse, she likes it. Eager for escape, Bianca throws herself into a closeted enemies-with-benefits relationship with him.
A book written by a comedian or celebrity – or even a memoir if neither of those are your jam.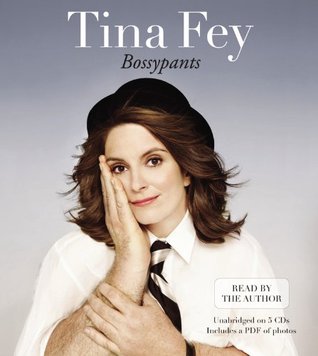 Bossypants by Tina Fey
Before Liz Lemon, before "Weekend Update," before "Sarah Palin," Tina Fey was just a young girl with a dream: a recurring stress dream that she was being chased through a local airport by her middle-school gym teacher. She also had a dream that one day she would be a comedian on TV.
A book with a one word title.
Grayson by Lisa Eugene
All she needed was a job…
The last thing twenty-four year old grad student Angie Roberts needs is to worry about her new boss's father. After all, she's never even seen him. He remains sequestered upstairs in a house that looks like it should be the main feature in an episode of Hoarders. She had no idea the house was such a dump when she took the job. But she's concerned about the safety and health of the old man living under such horrid conditions.
What she got was a mystery…
Despite warnings not to venture upstairs, she wanders up to the second floor. What she sees is shocking. The man she finds is a gorgeous, sexy, middle-aged man– and he's stepping out of the shower. But something is definitely not right. Why would this wealthy, handsome man live in a house in such disrepair while his nine-teen year old son resides in a lavish penthouse? Why does he hide away from society? Why does he come to her rescue and then run away?
What she discovered was heartbreaking…
Angie learns that forty-four year old Grayson Whitmore suffers from schizophrenia. Paranoid, he retreats into his own world.
A suspenseful book – a mystery, a thriller, a book about revenge!
Trust No One by Paul Cleave
Jerry Grey is known to most of the world by his crime writing pseudonym, Henry Cutter-a name that has been keeping readers at the edge of their seats for more than a decade. Recently diagnosed with early onset Alzheimer's at the age of forty-nine, Jerry's crime writing days are coming to an end. His twelve books tell stories of brutal murders committed by bad men, of a world out of balance, of victims finding the darkest forms of justice. As his dementia begins to break down the wall between his life and the lives of the characters he has created, Jerry confesses his worst secret: The stories are real. He knows this because he committed the crimes.
A book about Summer, with Summer in the title, or in any way related to Summer because this is a Summer challenge!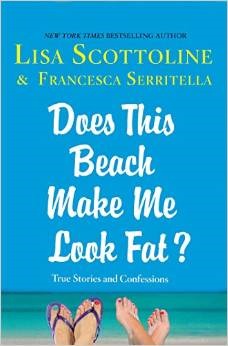 Does This Beach Make Me Look Fat? by Lisa Scottoline and Francesca Serritella
The unstoppable, irreverent mother-daughter team presents a new collection of funny stories and true confessions that every woman can relate to. From identity theft to the hazards of bicycling to college reunions and eating on the beach, Lisa and Francesca tackle the quirks, absurdities, and wonders of everyday life with wit and warmth. As Lisa says, "More and more, especially in the summertime when I'm sitting on the beach, I'm learning not to sweat it. To go back to the child that I used to be. To see myself through the loving eyes of my parents. To eat on the beach. And not to worry about whether every little thing makes me look fat. In fact, not to worry at all."
Any of these books making your list?
Do you have a summer reading list?