I had so many hopes and plans for this weekend. Then when I went to go do them I just shut down. Everything sounded so overwhelmingly too much work. I took that as a sign that I just needed to relax and do nothing this weekend. There is always next weekend for new projects. Right?
+ I got up at 3:30 am on Saturday and tried to go back to bed after letting Seamus out. So I ended up taking a nap at 8:30am, and twice more that day.
+ I finished the book Once Pure. I read the first and second book of this series and the third was even better. Tears were shed. Some hard subject matter at times but strength in surviving and moving forward. It is being released on May 19th and I'll be doing a blog stop on the 27th so look for a full review then.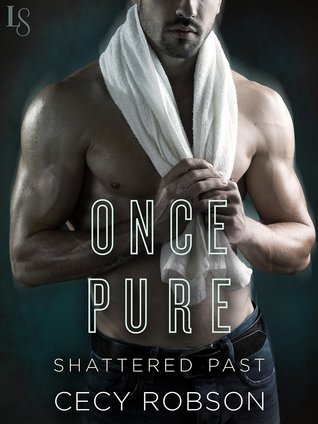 + I tried to do yard work but after getting my gloves I turned right back inside. I decided a movie day would be better. Both were really good, but sad.
+Sunday was spent going grocery shopping, cleaning house and meal prepping. I cooked some chicken and steak on the grill. I also made some Paleo Chocolate Chip Banana Bread.
+ While my food was grilling I took the chance to sit outside to read, and enjoy a beer.
I posted the video of Seamus rolling in the grass on my Instagram but here is an outtake. Silly puppy.
How was your weekend?
Linking up with Biana from B Loved Boston.