While reading the book The Power of 100! it asks the question "Who Do You Admire?" and to be honest I struggled to come up with the 4 people he asked the reader to write down. Not that I don't admire a lot of people for different reasons but it just threw me for a loop. I don't work well under pressure.
How do you limit it to just 4 people you admire?
The author listed people like Martin Luther King Jr., Harriet Tubman, Twitter founder Jack Dorsey and his mother. Would my list be as profound. I am not a history buff so most likely not. It can be any person past or present and it can be any person known to you or not. Someone you want to be more like, motivates you, or is just an amazing person. So when I thought about it I came up with these four:
My Dad – From the time I was seven my Dad became a single parent to two kids. We were a handful and we needed a lot, as most kids do. From the sports we played, clothes we needed, and all the mood swings I know I put him through. He always provided even though I know some years were a real struggle for him. He gave all he had including his time. He is the person I most admire.
Chalene Johnson – She is a huge fitness trainer and I first saw her on an infomercial and fell in love with her TurboFire workout. I like her even more for her commitment to family, her goal setting program (The 30 Day Push) and her desire to help people live the happiest life they can possibly live. She also started as a fitness instructor and built an empire which is very admirable. Her workouts are the only ones I want to do two years after buying and not get sick of her, like with some other DVD's. Learn more about her here.
Julia Childs
– Besides her being a pioneer in the cooking world she also didn't get started until well into her 40's and didn't appear on TV until she was 50 years old. Her gumption to start a new career and re-invent her self is such an admirable quality. A reminder to all that you can always try something new. For her history, you can read more
here
.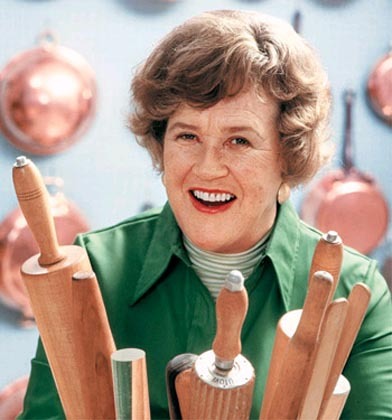 Alice Paul
– A woman's rights activist that endured prison and began a hunger strike in support of women's right to vote, for speaking out against President Wilson. Even after being force fed 3 times a day she still refused to eat or give up. The strength of her convictions as well as the others who stood up for woman's rights is so empowering. The held vigil outside the White House for
two and a half years
until the 19th Amendment was passed!! I first heard
Alice Paul's
her story in the movie Iron Jawed Angels. If only I could have 1/10th of her strength.
Who Do You Admire?