Currently it is Thursday, one more work day till the weekend. I have been pushing forward with my 10k running and even thinking about trying to move into the Half Marathon training app after this one is done. Just hope my knee holds up.
The summer months are making things a little slower, a little more relaxed, a little more productive at least in outdoor activities and I can't say I hate it. Hopefully it carries into the fall. Though I am not wishing summer away so keep your Starbucks special cups and Halloween decorations in storage a little longer. Thanks!
I am not sure where this idea for Currently posts came from but it seems dating back to 2013 it was a hop found here. Here is my take on it.
Watching: Big Brother – Did I just watch Devin smack his own butt?!
Reading: Before I Go – This may have come too close after In The Mirror but I am really liking the main character a lot more than I did the other one.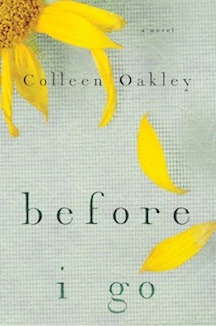 From Goodreads:
A heart-wrenching debut novel in the bestselling tradition of P.S. I Love You about a young woman with breast cancer who undertakes a mission to find a new wife for her husband before she passes away.
Twenty-seven-year-old Daisy already beat breast cancer three years ago. How can this be happening to her again?
On the eve of what was supposed to be a triumphant "Cancerversary" with her husband Jack to celebrate three years of being cancer-free, Daisy suffers a devastating blow: her doctor tells her that the cancer is back, but this time it's an aggressive stage four diagnosis. She may have as few as four months left to live. Death is a frightening prospect—but not because she's afraid for herself. She's terrified of what will happen to her brilliant but otherwise charmingly helpless husband when she's no longer there to take care of him. It's this fear that keeps her up at night, until she stumbles on the solution: she has to find him another wife.
With a singular determination, Daisy scouts local parks and coffee shops and online dating sites looking for Jack's perfect match. But the further she gets on her quest, the more she questions the sanity of her plan. As the thought of her husband with another woman becomes all too real, Daisy's forced to decide what's more important in the short amount of time she has left: her husband's happiness—or her own?
Listening: To silence, it really is golden! 😉
Making: Weird faces at Seamus. He follows me around the house and then he flashes his smile at me. I have to give him back something.
Feeling:
Like I really want the weekend to get here already. I think I need a quiet weekend at home with a good book.
Planning: What I might make for next week's recipe swap. Dessert? Drink? Dinner? Decisions, Decisions.
Loving: This story of Lowe's employees helping a Vietnam Veteran when his wheelchair gave out in the store. He lost his legs to a landmine when he was just 20 years old. The employees would not let him leave till his wheelchair was like new. See.. you can always be the change.
SOURCE
Happy Friday Eve everyone. Hope it is a good one.
What are you up to currently?