Yeah, so I failed to show up yesterday because I passed out at 8:45pm Wednesday night. I get about 5-1/2 hours of sleep a night, maybe 7 if I get to bed early enough but that never happens and I think it just caught up with me. At least it is mostly ready for next week. This week had a lot of good things so I am sad to see it go, though I will never be sad for a weekend. Hopefully going to get out for a hike since the weather is supposed to be nice. I want to also get some reading done hopefully on a patio somewhere. Not really sure but I want to be outside.
Favorite Song: I must confess I am starting to like country a little bit more than I have been. Don't get me wrong I will always be a rocker chick but I am expanding my tastes. After creating a Sam Hunt station on Pandora I found this song by Lee Brice that is so me. It is probably the reason my ex and I broke up too, I kept pushing him away.
I'm hard to love, hard to love, I don't make it easy,
I couldn't do it if I stood where you stood,
I'm hard to love, hard to love, you say that you need me,
I don't deserve it but I love that you love me.
Favorite App: Amanda from The Lady Okie talked about this numbers game and I just had to check it out. Needless to say I am now addicted to it. You are supposed to combine like numbers before the board fills up, the numbers add up until you reach the goal of 2048.


Favorite Quote: Friends are so important, but more so the right friends.


Favorite Recipe: I might have to try this tonight. The Angry Cuban: rum, pineapple juice, splash of grenadine, top off with Angry Orchard crisp apple ale.
Favorite Funnies:
On Tuesday I was walking Seamus and I got 2 compliments within minutes of each other. One guy slowed down so he could yell out "your beautiful, honey" and a women stopped to say "love your dress". In my head I was thinking: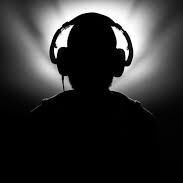 I got a notification that Glades Season 4 is now on Netflix so this will be me this weekend.



I haven't seen frozen because I'm not 12 (kidding, but not) but I would say this too.
I don't really mind the Kardashian's but this was just funny. Plus love Norman Reedus.
How I have felt this whole week.
That is all I have for you peeps! Let's get this weekend started!
Tell me what you have going on this weekend?
Linking up with Amanda
Also linking up with Natasha for 5 on Friday.