It is totally cliche to say this but I am sure glad it's Friday. The rain and wind has made it very dreary and cold here this week. I have a lot to get done if the rain will hold off. Hoping to try and hit the Mass Rail Trail, and my to-do list is already a mile long. It will at least be productive and hopefully I'll get some DIY projects done too. Well, let's not drag this out, on to the real show.
Favorite Mug: This is really my goal in life. Side Notes: A lot of people are getting mugs for Xmas, you have been warned. 😉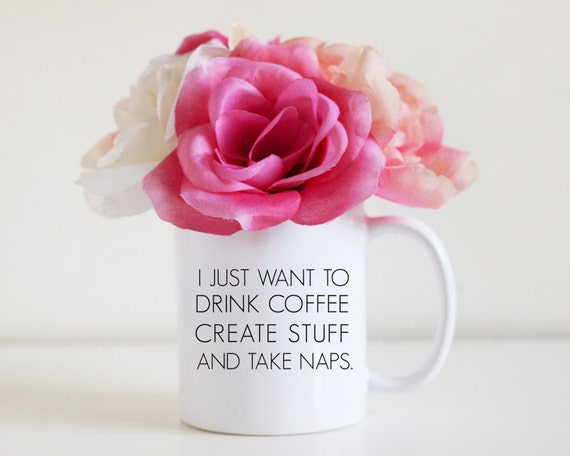 Favorite DIY:
I think I am addicted to wood projects now. I am seeing so much inspiration everywhere and I want to make it all. My wallet is telling me to slow my roll but this one looks cheap enough to shut my wallet up.
Favorite Recipe:
Doesn't this look very festive! Click on the picture for link to recipe.
Favorite Quote:
Share your gifts with the world.
Favorite Funnies:
Best Dog Name Ever!!
I can't lie, I totally do this to Seamus!
Fortune Cookie makers got jokes.
Linking up with Amanda
Also linking up with Natasha for 5 on Friday.