Happy Friday! Can we get a hallelujah?! I am looking forward to this weekend mostly because I don't have any real plans!! I have to work on my lawn but that is about it. I plan to turn on my grill and probably go hiking but it will be low key, at least that is the plan. You never know though because I can't sit still. Let's get on, with some Friday favorites!
Favorite Quote: I just think this is super cute.
Favorite Recipe: Grilled Zucchini with Lemon salt. Yum!
Favorite DIY: This console table is so pretty, it might just have to be my next project. I would replace the faux drawers with actual drawers though.
Favorite Floor Plan: One of these days I will have a staircase this beautiful!!
Favorite Funnies:
Don't lie you know that's true! Ha!
Do what you love.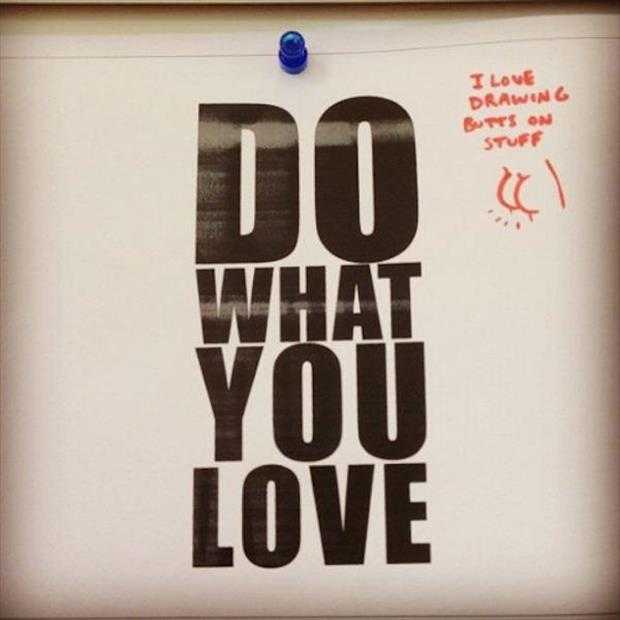 What are your weekend plans?
Linking up with Amanda
Also linking up with Natasha for 5 on Friday.