Happy Friday! I am off work, using up some of my vacation time before I lose it. Hopefully I can finish up some projects around the house I haven't had time for and get in a few workouts. I am going to see a play my best friend and her daughter are in on Saturday, The Christmas Carol, and I am taking my nieces. My other best friend is going and we will head out for dinner after, so excited for some girl time. Well get's to it, shall we with some favorites from the week.
Favorite Quote: I would rather have a plan!
Favorite Recipe:
These eggplant roulades sound amazing. I would probably change it up since the roasted walnut might be too much work.
Favorite Purchase:
My old media center just wasn't cutting it, all my electronics (i.e cable, DVD player, VCR, internet, Wii for Hulu and router) just didn't fit and it was not long enough to display items without looking messy. I finally found one I like so I ordered it and should be delivery on Monday. Wayfair to the rescue. I also go this
console table
for my entryway. #interiordesign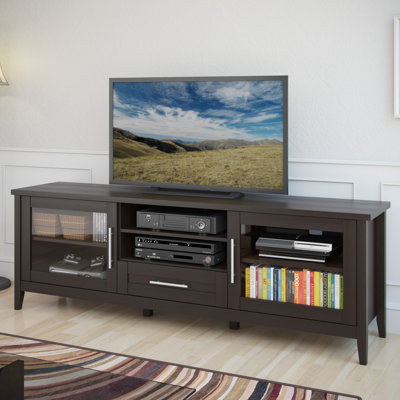 Favorite Place for Unique Gifts:
I just happened upon the
Uncommon Goods
lately and bought a Christmas present from them. What I love most is that $1 from every order you get to choose between 4 charities that will get the donation. Fast shipping and packaged well. This was not what I ordered but it was cute and I thought about it, the other is a gift so I can't share it.
Favorite Funnies:
Got an itch, can't reach, wait, right there, oh yes. Got it. Ahhhhh. -Inner thoughts of Mr. Goat
I wasn't really a fan of 50 Shades of Grey but this was funny.
Hey, you lazy person take the stairs.
What are your plans for the weekend?
Anyone else freaking out about Thanksgiving being next week?
Linking up with Liz for 5 on Friday.