Happy Hump Day everyone!! I have the day off today so it will be relaxing minus a trip to my lawyers office for condo business.  Seamus is going to hate me being home because I will be walking him into the ground! Chubby monkey needs some extra exercise! So after feeling like a stuff sausage after one to many cheat meals I am back to eating as healthy as possible. So here is a day of eats.
Breakfast – Nothing special here 18 oz of water, 1 scoop protein, 1/2 cup frozen strawberries, 1 TBSP Natural peanut butter.
Mid-morning – 3/4 cup egg whites, 1 egg scrambled with salsa ~ 1/2 cup oats prepared with 1 cup water with one packet of Truvia.
Lunch – 6 oz of chicken, 1 cup of broccoli, 1/2 cup of rice topped with a little salsa
Mid Afternoon – One whole cucumber, 1 can of tuna, little spoonful of Greek yogurt
Dinner – This was so very random but I was not feeling any food. One Honeycrisp apple, 1 scoop protein shake, 1 cup of broccoli
How has your eating been this week?
Are you caving to the pumpkin craze and eating it all?
Linking up with Liz from Fitness Blondie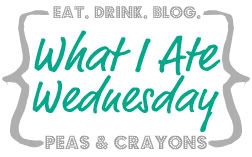 Enter below to win lots of cool prizes including ad space, gift cards etc. For more details clicks here.