I like to read self-help books but usually I have to be in the mood to do so. They can be a bit hoakey and the authors tend to be overly self-involved. In saying that though I can usually get at least a little something from each one, a principle, a concept or an idea. Hopefully something I can put into practice or a thought to expand upon.
Disclaimer: I received a free unedited copy of this book from the publisher in exchange for an honest review. All opinions are my own. I haven't finished the book but a few phrases really stuck out and made me think. I won't fully review until I finish but these thoughts wouldn't go away.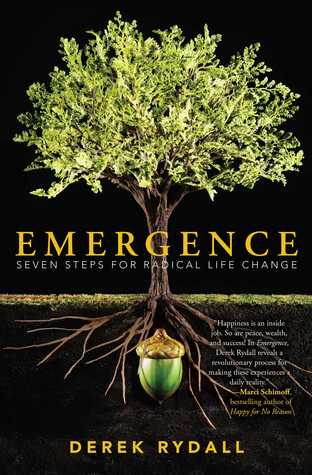 Quotes from the book:
"our deepest desires are not something we have to go out and get; they're clues to what's inside us trying to get out. Rather than struggling to heal ourselves, our work is to strip away our false exterior and reveal our innate wholeness."
"it was the end of an illusion that we are broken, inadequate beings that must fix or add something to ourselves to be complete."
"This was why so many of our attempts to improve ourselves don't work, or even make things worse. We attract a new partner but have the same old fights. We manifest a bigger paycheck and end up broke at a higher income bracket. Like trying to dig ourselves out of a hole, the harder we dig, the deeper we get."
I started to think of this book in the shower thinking about my goal of selling my house within 2 years. I began to think of all the projects I have been doing lately like my office re-design (here and here)and while I love it I know it didn't help me getting closer to the goal of selling my house. It was cosmetic work that could help stage it but it doesn't add value and the money could have been used to replace windows, or something of more value.
It also caused extra furniture to have to be sold or removed, which is actually in my spare bedroom and is causing me stress since now my spare bedroom is a mess with the leftover items I need to sort and get rid of. While I am not complaining, I love the room and it makes the room so much more functional, it just doesn't bring me closer to the goal and it caused more clutter until I can get the items out, which stresses me out.
I started to think of the things that are making my life feel out of balance or causing stress.
1. Work
2. Not working out as much
3. My house
4. Feeling like I don't have enough time
I am sure that in one point in time all of the above have stressed anyone out. Right? Sometimes more than one at a time.
In reading Emergence – Seven Steps For Radical Life Change, and mind you I am only on step/stage one but a principle idea of stripping away the pursuit of outside things to better your life, work with what was in you already to get what you want made me think.
1. Work is just not going to get less stressful right now. We are adding a growing business, learning that business, and so I am taking on more responsibility while also training a new person. It will be a good 4-6 months few months before the dust settles. I can however work on the other three so I don't feel overwhelmed.
2. Working out is the last thing I want to do after a long day, but thinking if I run 3 miles it will only take 30 minutes or a Jillian Michaels 30 days shred it's 20 minutes isn't working. Trying to find the quickest way to the fastest results so I can move on to the other tasks that were stressing me, defeated the purpose of using exercise to reduce stress! A walk for 45 minutes can give me quiet that I need to think, dream, and calm my mind. The same can be said for hiking. Going back to a gym I am comfortable at rather than one I dread going to would help too.
3. Working on projects that will help add value to the home, de-clutter to bring calmness not chaos, and finishing the projects I need to finish to get it selling ready (liking paining all my trim work) will put my mind at ease and make me feel like I am working towards my goals.
4. Reducing some of the other time wasters and finishing projects will free up some time allowing it to not feel so overwhelming. Learning to say No if I need to, and making my life more clutter free will overall make me feel less rushed and stressed.
So while I haven't finished or even come close to getting started on this book it has already gotten me to think differently. It has gotten me to focus on what my heart and mind needs, and using what I have now to create a happier space internally and externally.
What stress are you holding on to?
If there a way to reduce it using a resource you already have currently?